It's easy to get around Cape Town using the city's networks of public transit and taxis. MyCiTi bus opens up your access to the city center and Atlantic Seaboard, the MetroRail Southern Suburbs train takes you to the Southern Suburbs and further points south, and ride-sharing apps like Uber to take you everywhere in-between. So, when do you actually need to rent a car?
On my last visit to Cape Town, my friends and I spent the first half of our trip using public transit. Then, we rented a Hyundai Accent from Around About Cars, a family-owned car rental agency that has operated out of Cape Town for over 20 years. Here's what comparing the two experiences made me realize.
The major benefit of having your own vehicle in Cape Town is flexibility. You can pull off to the side of the road and take a photo of the jaw-droppingly beautiful landscapes whenever you want. In the Western Cape, the best sightseeing is often found when you take the backroads, and a car gives you the flexibility to meander and explore alternate routes.
With a car, you have the ability to take more stuff with you. When the southeasterly wind picks up each February, it can cool down quite a bit at night. Keeping warmer layers within reach really helps. On top of that, if you have any sort of camera gear, it's easier and safer to chuck it in the boot than to carry it around with you. You never know when you might find yourself in the perfect place to set up an impromptu picnic, so try to bring some snacks like biltong, crackers and cheese along.
Contrary to what you might think, renting a car and splitting the cost between friends doesn't cost that much more per day than taking public transit, especially if you know you'll want to explore further south or east of the city. For a manual vehicle, you're looking rates around $13/day and for an automatic, around $25/day, including unlimited miles. Make sure to compare rates for exact dates and then for the full week because sometimes the full week rental is cheaper.
So, you've rented a car and aren't sure where to go? Here are some of my favorite places to drive in the Western Cape.
Chapmans Peak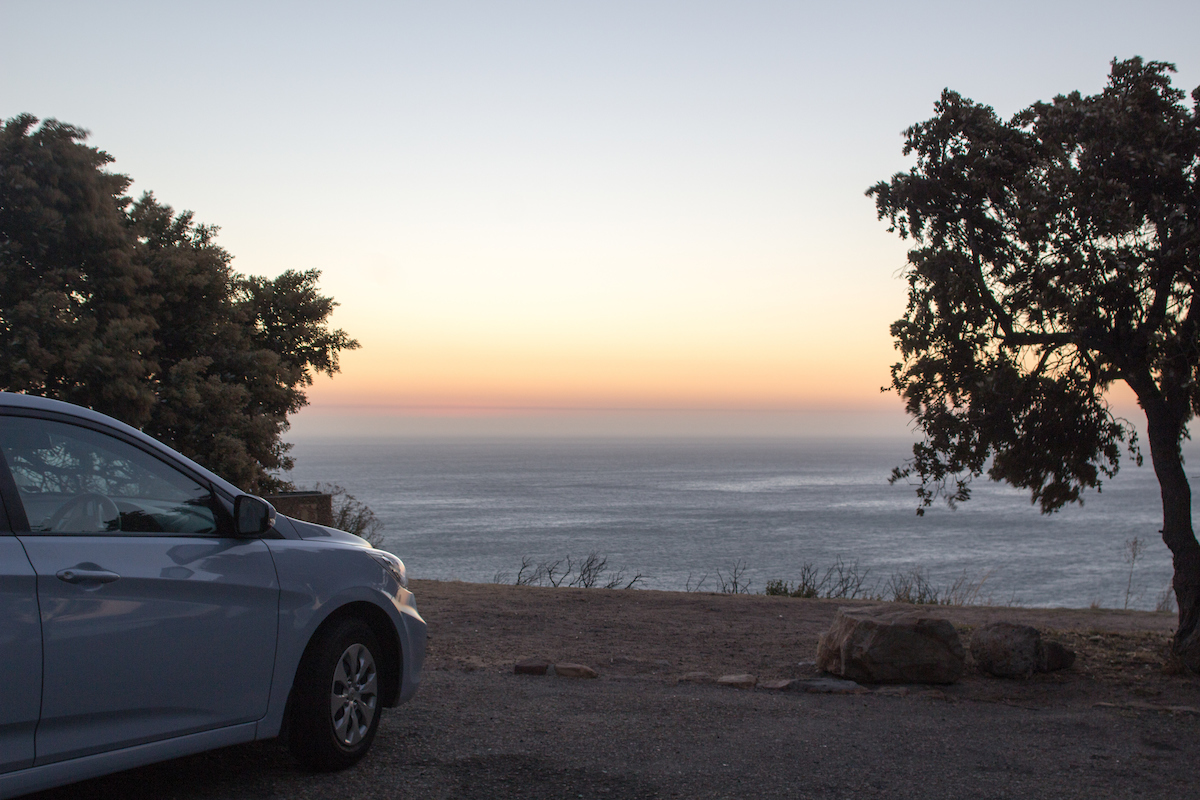 If there is one thing you do with your rental car, it's go for a cruise down Chapman's Peak ("Chappies", as the local's call it). It's a narrow two-lane road that is continuously praised as one of the most beautiful drives in the world. It's picture perfect no matter what time of day you drive it, however, my favorite time to visit us at sunset. There are several areas in which you can pull over to the side of the road and have a picnic.
Cape Point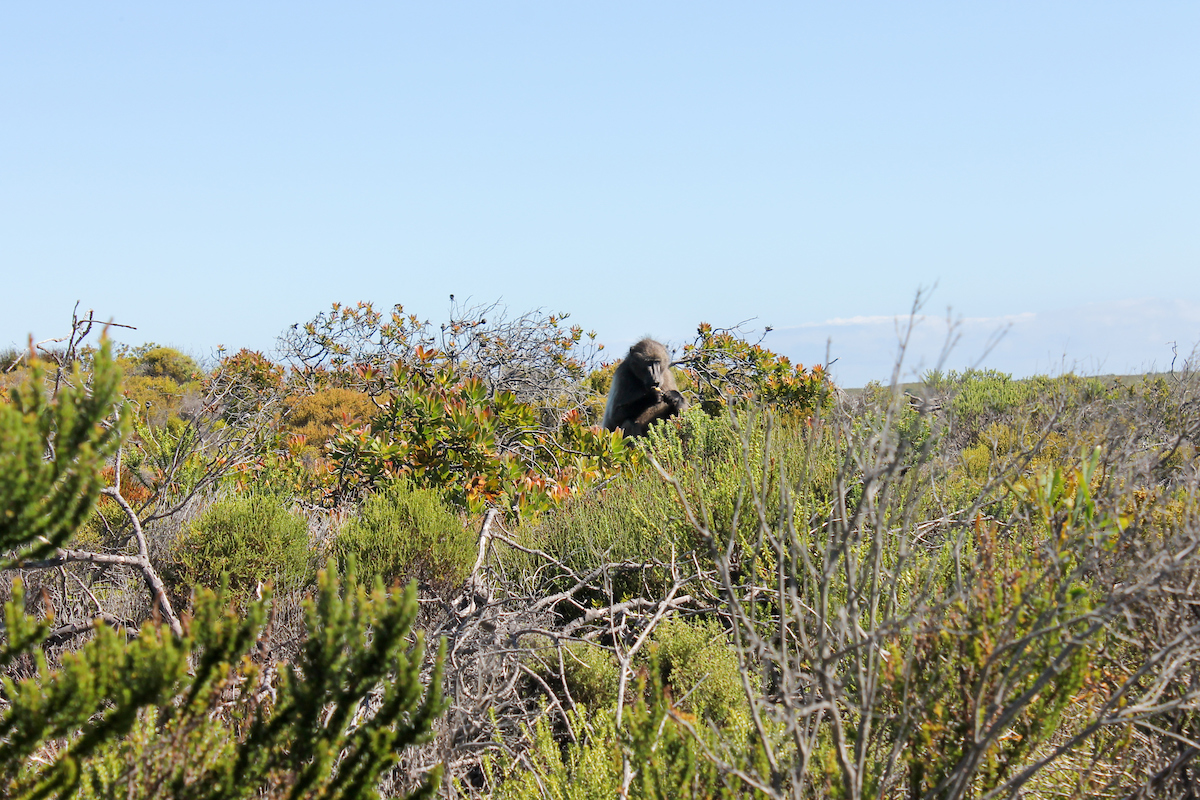 To reach the southwesterly most point in South Africa, you'll definitely want to take a car. It's a good hour and a half outside of the city, so the car will give you the flexibility to pull over and stop to see the penguins in Simon's Town, visit the Ostrich Farm near the entrance to Cape Point, and stop whenever you see a baboon.
Cape Whale Coast
Another scenic road to add to your itinerary for a relaxed Sunday afternoon drive. The route is named as such because of the opportunity to see breaching whales between the months of June and October. Make sure to stop in Betty's Bay to see the penguins. After, take walk through the Harold Porter National Botanical Gardens.
The Winelands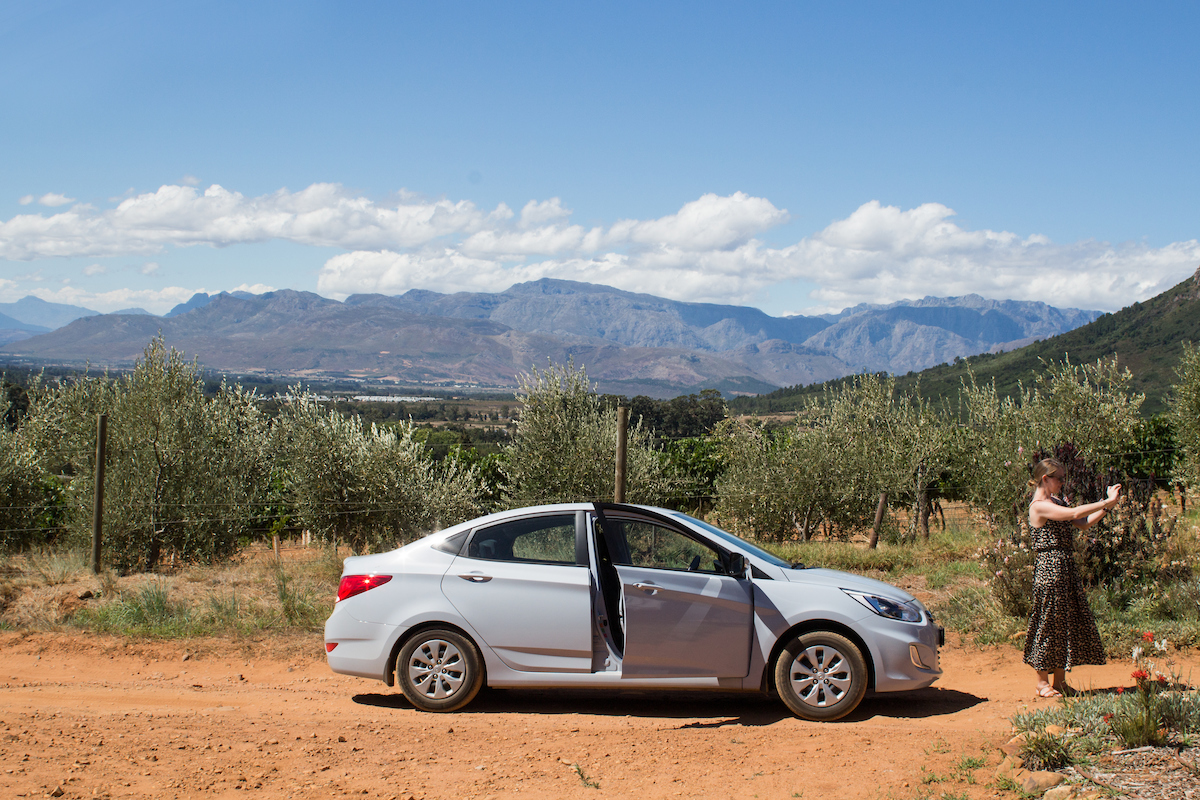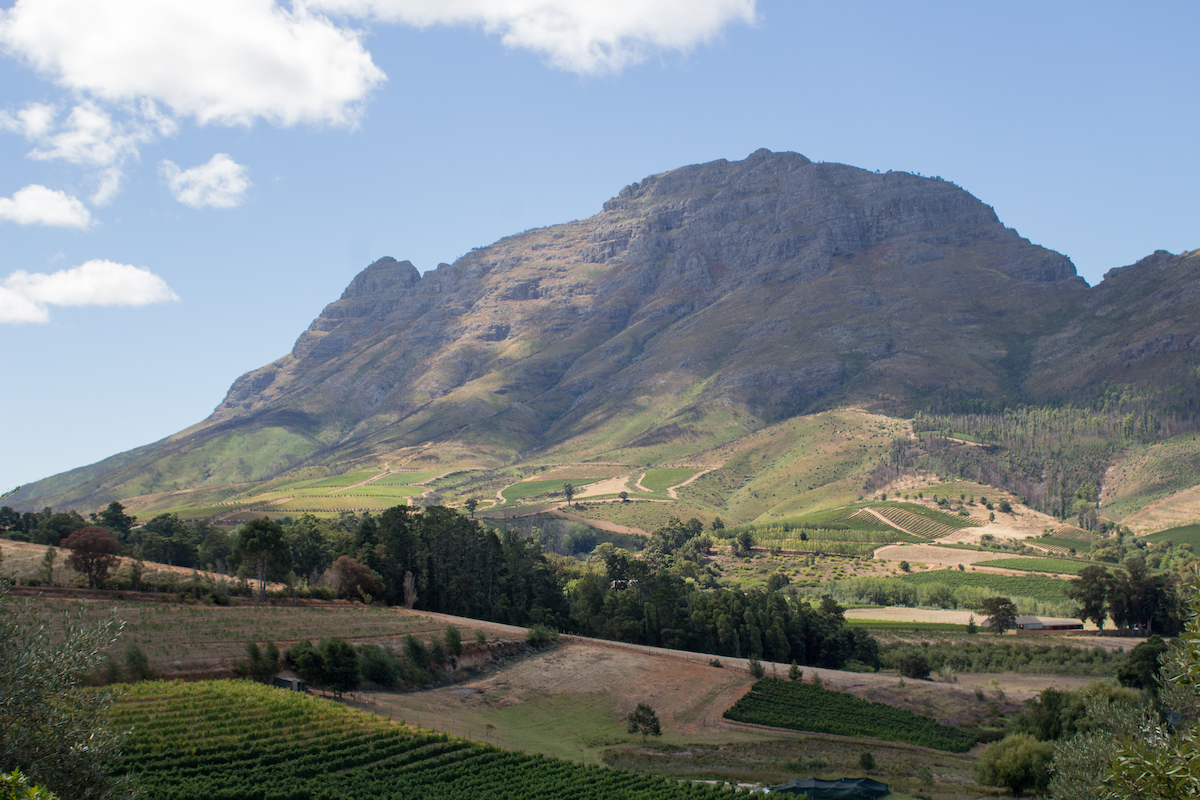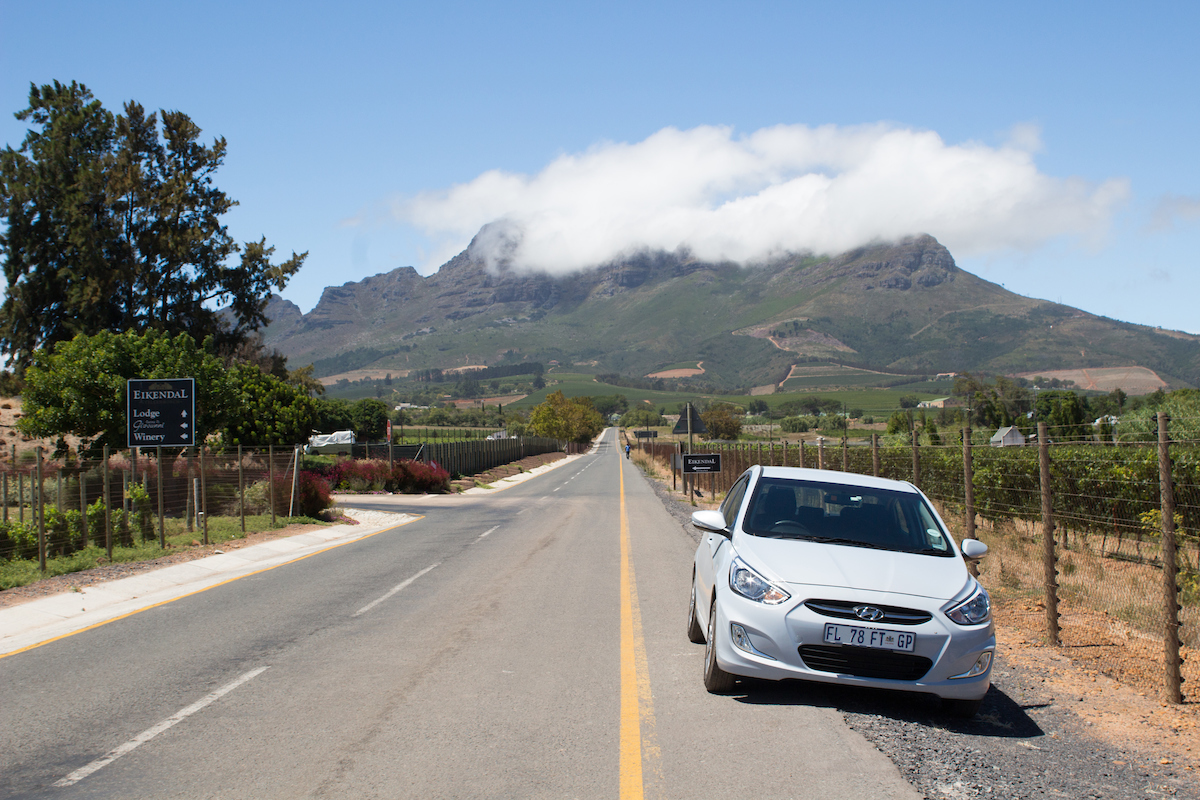 Beyond the vineyards, we discovered great shops, restaurants and art galleries in the wine lands. Route 45, the road connecting Stellenbosch to Franschhoek is a scenic between the two valleys. Take the road as far as Franschhoek Pass for a stunning, panoramic view over the town. Two drivers are usually included in a car rental, so the best way to tackle a day of wine tasting safely is to agree to have a morning driver (who skips the first vineyard) and an afternoon driver post-lunch, who skips the afternoon tasting. If the designated driver is not tasting, they usually don't have to pay the tasting fees (if any).
Many thanks to Around About Cars for extending a special discount on my car rental. All thoughts and opinions are my own.