On Sunday, I joined Like A Local Tours' Sunday Funday, a guided tour of the trendy Williamsburg, Brooklyn neighborhood. I'm usually the type of New York wanderer who takes to the streets with little planned and iPhone in hand, so I was drawn to the opportunity to see the area with a guide steering me towards great places to eat and drink. As we walked, our guide Rebecca pointed out colorful street art and briefly covered the interesting history and redevelopment of the area.
The 3 hour tour is structured as an overview of neighborhood highlights, with time for shopping and mingling, including a variety of food and beverage samples. For locals and tourists alike, it's a unique opportunity to visit some of the best attractions Williamsburg offers in one afternoon. For tourists, I recommend trying a tour like this upon arrival. It will help you better plan the rest of your time in Brooklyn. For locals, you'll have the satisfaction of knowing exactly where to take your friends on your next visit to Williamsburg.
Here are a few of my favorite highlights from our afternoon: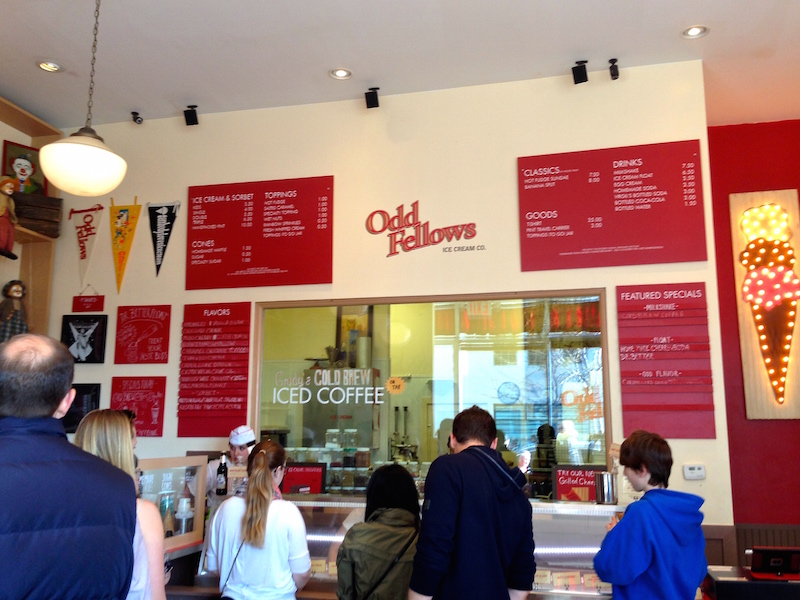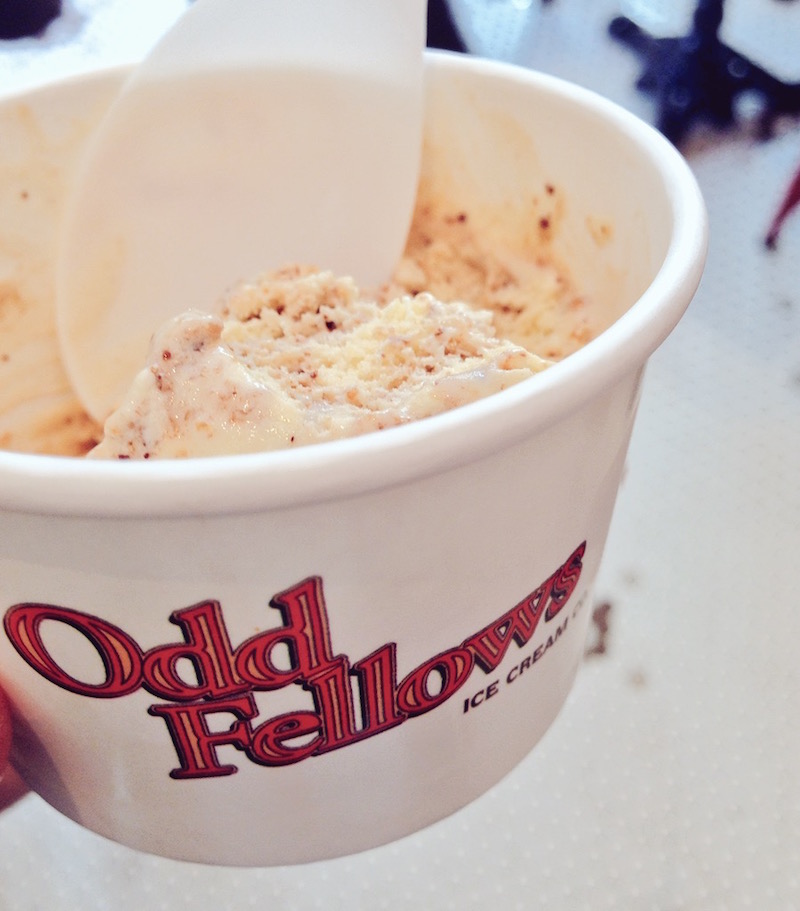 Because it was such a beautiful day, the line to the quirky ice cream shop Oddfellows spilled onto the sidewalk. Our group skipped the line and was able to sample a variety of flavors before committing to our scoop. The decor of Oddfellows is, well, odd; like a fifties-era circus meets modern day scoop shop. The flavors, however, are anything but old fashioned. I had the raisin toast, which was less adventurous compared to some of their other interesting flavors, like raspberry pink peppercorn sorbet.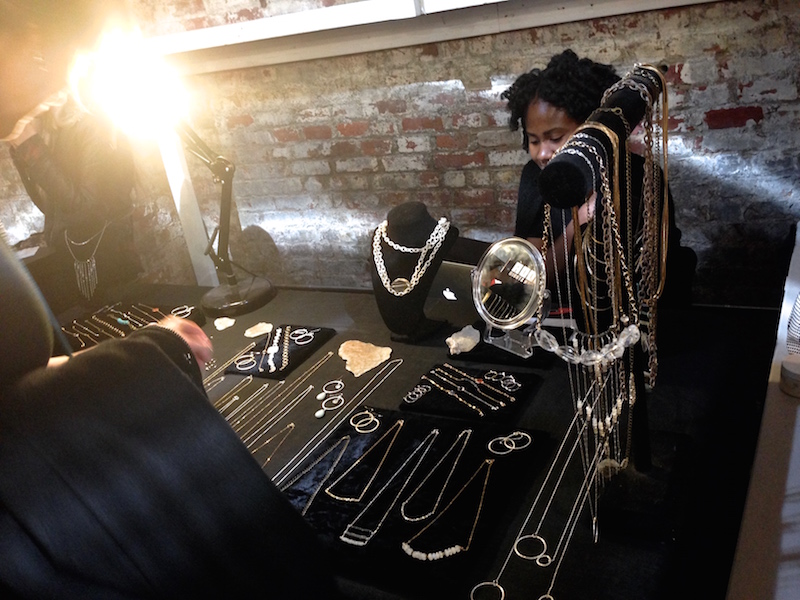 Artists & Fleas is a permanent flea market venue, chock full of makers and thrifters from around the area. The tables are full of delicate necklaces and the racks are stocked with vintage threads. Wandering around this venue can be a bit difficult when it gets crowded, but we had plenty of time to see it all before moving on. I really loved the wooden laser cut iPhone cases by NoDa Design Studio and the vintage books transformed into wall clocks.
The Mast Brothers, with their beards and their fancy artisanal chocolates, are perfect mascots of both the hipster and entrepreneurial crowd that has helped to revitalize the Williamsburg neighborhood over the last decade. They were one of the first bean-to-bar chocolate makers in the U.S. Now, they have become a household name, distributing their confections to outlets like Whole Foods and Dean & DeLuca. The aroma of melting cacao wafts through the air, tempting you to purchase every bar on their display table.
Many thanks to Lauren at Like A Local Tours for letting me join. For more information on Sunday Funday and other Like A Local Tours, check out the Like A Local website and follow @LikeALocalTours on Twitter.